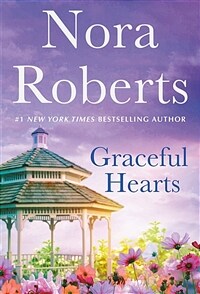 Graceful Hearts: A 2-In-1 Collection
(Mass Market Paperback)
ISBN-10 : 1250796504 ISBN-13 : 9781250796509 List Price : $9.99
Not in stock
All Used Books (0)

About This Book
Overview
Graceful Hearts presents the two captivating novels in #1 New York Times bestselling author Nora Roberts's Bannion series together in one beautiful new volume.
Reflections

Lindsay Dunne has devoted her whole life to ballet, pushing herself and her students to achieve the perfect beauty the craft requires. She loves her career, helping ballerinas grace the stage, and has never found her lack of a loving relationship to be a sacrifice. Until she meets Seth Bannion, the guardian of Lindsay's most gifted prot g . An architect with his own ideas of the girl's potential, Seth challenges Lindsay's tutoring, opening her eyes to the possibilities of a future beyond dance--and opening her heart to the possibilities of love.
Dance of Dreams Five years have passed since prima ballerina Ruth Bannion joined the company founded by Russian choreographer Nikolai Davidov. Five years of intense training and conditioning to achieve the physical perfection her impulsive mentor demands of all his dancers. Five years as student and teacher before appearing on stage as equals in a sensual ballet that will inspire Ruth to break through Nikolai's reserves so they can finally share their hearts' desires for one another.
Product Details
ISBN-10: 1250796504
ISBN-13: 9781250796509
Binding: Mass Market Paperback
Pages: 432
Dimensions: 4.72 (w) x 6.97 (h) x 0.00 (d)